Anyone starting or running a business faces certain challenges. For a Christian, those challenges are increased tenfold.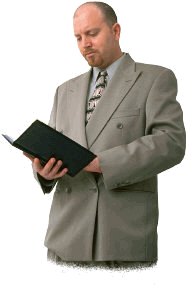 A Christian business owner needs to deal with all the things a non-Christian deals with, but also needs to take his own faith into account. Compassion and patience in dealing with others is a must as well as self-discipline and restraint. These, coupled with a need to retain your Christian identity, make business ownership a new growth experience for a Christian.

In order to help you with your business duties and relationships, and to guide you in the formation and growth of your spiritual life, we've assembled a section of Christian Business resources filled with information and articles of use to any business person.

We also have a large collection of Business Organizations offering a wide range of services especially for Christian business people in our Christian Links Directory.



Site copyright© 2002-2005, Surf-in-the-Spirit. All rights reserved.