With all the violence and sex on television and in movies today, it's hard to know just what to watch and where to find good, clean, Christian entertainment. It's especially important for parents, to know and be able to guide their children toward respectable entertainment.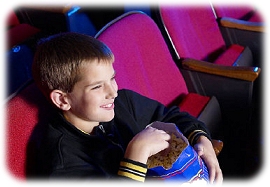 In our Christian Entertainment section, we've tried to find the best entertainment guides and the best articles pertaining to the Christian and entertainment. We've also accumulated some ideas for non-traditional entertainment. Take a look at our Entertainment Section today. You'll find more entertainment links in our Link Directory. We're sure you will find just what you're looking for.



Site copyright© 2002-2005, Surf-in-the-Spirit. All rights reserved.