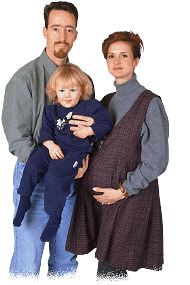 The family is an essential part of all that has created. it is in our families that a child first learns of the love of God through his parents. We have an obligation to make the home a safe, secure and happy place to grow in the Light of the Holy Spirit.

A part of every family life are the good times, the kind of family quality times that a child grows to fondly remember as an adult. The family times are the very things that grow to be passed down through generations and are the raw materials for long standing family traditions.

This section of our site is dedicated to that family and the happy times. We've collected many great ideas to make your family times enjoyable and memorable for all. We have many ideas, tips, articles and activities that you can do as a family, for little cost, that will bring you closer together and closer to God.





Site copyright© 2002-2003, Surf-in-the-Spirit. All rights reserved.