by Al Colombo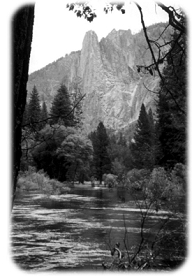 In the July, 1999, issue of David's Call, the article, Congress Works To Restore Control of Federal Lands, stated, "In a nonpartisan attempt to restore the Congress' control of Federal lands, on March 1, 1999, Democrats and Republicans in the House co-sponsored bill H.R. 883, entitled The American Land Sovereignty Protection Act. On May 20, 1999, the bill passed a voice vote in the House."

Although this bill failed to become law, the land sovereignty act was about Congressional control over federal lands. While it is widely known that woodland and other rural lands are routinely placed under the protection of a variety of national and international programs, what is not as widely known is the impact that this control often has on those who live there.

One way in which these lands are being managed is through the World Heritage Treaty. Through this mechanism, properties across the globe are nominated, allegedly by local folks, for their immediate preservation and long-term survival. There have been reports, however, that local folks rarely know about the nomination until it's taken place and U.N.E.S.C.O. has approved the application. For some this is a concern because along with the "protection" comes environmental mandates that apparently must be met by the locals who live and work there.

This author first became aware of this issue in 1997, in relation to the "Man in a Biosphere Program." Implementation of the program is done on a national and local basis where approvals and oversight is performed on an international level via U.N.E.S.C.O. In 19997, reports often stated that displacement of families and the commandeering of land rights often resulted.

Those who administer the program, however, say that this is not so.
According to Susan R. Fletcher, Senior Analyst in International Environmental Policy, Environment and Natural Resources Policy Division, "Biosphere Reserve recognition does not convey any control or jurisdiction over such sites to the United Nations or to any other entity. The United States and/or state and local communities where biosphere reserves are located continue to exercise the same jurisdiction as that in place before designation. Areas are listed only at the request of the country in which they are located, and can be removed from the biosphere reserve list at any time by a request from that country."
On one hand there are officials and others who work to enact such treaties and effect nominations who say that the process turns on local folks, and yet on the other we appear to have local folks who say that they had nothing to do with it. Perhaps the truth resides somewhere between two extremes.

United States National Parks are one of the major targets associated with the Heritage Treaty, but there are others as well. Some recent newspaper headlines that reflect the massive effort now underway to allegedly protect our heritage and various federally-owned properties include:
Zion National Park Bans Cars
Trusts Help Conserve U.S. Acreage
Areas May Become National Monuments
Snowmobiles Getting Boot From Some National Parks
Yosemite National Park Officials Want To Eliminate Vehicles
The Nation's Loneliest Payphone Will Ring No More
The last headline, The Nation's Loneliest Paypone Will Ring No More, is especially interesting. According to its author, a single payphone in the Mojave National Preserve is attracting too much attention. Because of Internet exposure, folks are flocking to the Mojave National Preserve just to see and hear it ring. Because of the excessive vehicular traffic through the park, officials have decided to remove the phone. Right.

The Zion National Park Bans Cars article states that visitation to our national parks is up. So, is it the telephone prompting them to visit the park or the simple fact that they were going to visit one of the parks anyway, so why not this one? The people of this nation own this land, and they should have full, unbridled access, as they always have had--until recently.

Well, maybe not unbridled, for the environment must surely be considered. However, before making major policy changes that effect the number of folks who are able to visit these landmarks, a tremendous amount of documentation must be in hand. I'm sure that in many cases this is the case. Since this author has never been to Zion or to the majority of the major National Parks, it is difficult to assess the situation.

The list of U.S. land now protected under the World Heritage Treaty is quite lengthy. For example, the biosphere reserve list in the U.S. includes almost all of our nation's national parks. To view it, click HERE .

In the coming months this author will be working to provide you with additional information on the heritage and cultural protection movement in the United States and globally. Tomorrow, you will learn about how the current effort in Washington and on the state level to shut down roads on federal land will adversely effect the local folks who live there, something that the news media so often fails to talk about.

Editor's Note: Permission is granted to reproduce this or any of the other articles and commentaries that appear on this web site, providing they appear in their entirety with the author's name, and www.GiantKillers.Org included.





Site copyright© 2002-2023, Surf-in-the-Spirit. All rights reserved.