Today, living a life in the Spirit is not as simple as it once was. The world we live in is filled with injustice, fear, and temptation. As Christians, we often find obstacles in our paths and need clear advice within our easy reach.

Surf in the Spirit is a site for all Christians, by Christians. We hope to bring you all the advice and information you need learn, grow, and live a fulfilled and happy life in the Spirit.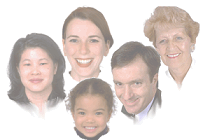 Listed below you'll find links to topics of interest to everyone whether they are young or old, male or female. We also have links to the very best Christian oriented sites on the web. Sit back and enjoy your stay with us. We're sure you will find the wisdom you need to follow the right path to living in the Light of Christ.





Site copyright© 2002-2023, Surf-in-the-Spirit. All rights reserved.