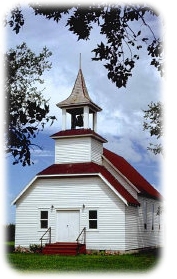 Is attending a church important to the Christian experience?

We think so. Honoring the Lord's Day is a basic tenet of Christianity. Attendance at church shows one's love of God, and his obedience to God's law. Taking part in church services and functions also allows you the fellowship of a church community which will help deepen your understanding, broaden your wisdom, and allow you to form bonds with likeminded people.

Joining a church does not mean just going to services on Sunday. Yes, this will help you learn, but what better teacher is there than others with the same beliefs? Truly take part in the functions of your church. The reward is a better love, a higher understanding, a deeper friendship with our Lord and Savior, Jesus.

Our Church Life section is filled with information, articles, activities and opportunities for learning. Take the time today to look through it, then check the links in our Church Directory for ways to find the right Church for you, near you.



Site copyright© 2002-2005, Surf-in-the-Spirit. All rights reserved.