Just as your product or service and your employees are crucial to your business's success, so is your location. Where you want to set up shop is a decision that should be made early. And when making that decision, you should select your site based on the type of goods or services to be sold and your target market, rather than on personal convenience.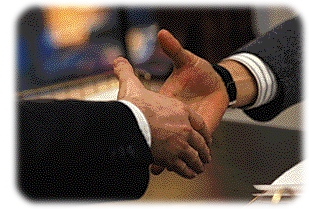 If your business is retail, you will want a location that provides a lot of local traffic, both pedestrian and vehicular. You will also want to consider parking availability, public transportation, the compatibility of neighboring businesses and the building itself. If you are renting, try to talk to former tenants and ask why they moved. Talk to other shopkeepers in the area and learn as much as you can about the area and its customers. Be careful if you see several unoccupied buildings for rent. It could mean the area is undergoing an economic downturn, or a redevelopment renaissance.

Manufacturing and service businesses have different needs. They must be close to their suppliers and customers, accessible to transportation, in compliance with local zoning regulations and have space for future expansion.

No matter what business you are in, there are certain basic considerations that must be taken into account. To begin with, the style, construction and overall exterior appearance of your building play a vital role in the development of your company image. And inside, be sure your layout is open and simple and facilitates the flow of people, supplies and merchandise. In addition, don't neglect to check the plumbing, air conditioning and sanitary facilities and whether the building meets fire and earthquake codes.

Before you sign a lease, you should have your lawyer and insurance agent review it. Both you and they will want to know:
How the rent is determined
Is the rent high or low compared to other rents in the area
Who is responsible for alterations--the tenant or landlord
Who owns any improvements made by the tenant
The amount of insurance held by the landlord and the degree of coverage required of the tenant
Lease renewal provisions
The tenant's right to sublet
Options for expansion
Property use restrictions (zoning).
A final consideration in choosing a location is whether you should rent or buy the facility you are considering. Your decision should be based on these factors:
Are your requirements going to change rapidly over the next few years? If they are, you should probably think about renting.
Is capital in short supply? Can you use your available money better if it is not tied up in a building? What return can you expect from your funds if they are invested elsewhere? If your capital is tight, renting may be preferable.
Can you secure a favorable lease from the building owner with an option to purchase?
How will renting or purchasing affect your financial picture?
Will the building be easy to resell?
What kind of tax forgiveness and other kinds of assistance are available from the state or the local community?
Before embarking on a search for the perfect location, you should outline your needs, present and future, and then find a site that meets those needs. If you need assistance, a business real estate broker can often be helpful in finding the right location. In addition, your local chamber of commerce can answer any questions you may have about the community.

Reprinted from the United States Small Business Administration





Site copyright© 2002-2023, Surf-in-the-Spirit. All rights reserved.