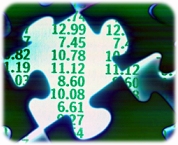 A wise investor isn't just someone with inside information or that is able to guess the ups and downs of stock or other investments. It takes planning, and for most of us, the competent advice of an experienced investment professional. Get to know your investment advisor. You are literally entrusting your money in the guidance and integrity of the individual you choose. Take the time to examine each investment before signing. Here's a checklist of questions to ask yourself before committing to an investment. If you find yourself saying "no" to any of these questions then that is probably the answer you should give to the investment. This checklist is only a starting point, be through before you invest.

The investment should match your investment goals. If it doesn't, don't be tempted by a promised high return or a sales pitch. Your goals, whether it be long or short term investment, or investment income is your number one guiding principle. Then comes:
Have you read carefully all written information explaining the investment?

If the seller provides no information or you can't understand it, say goodbye. At least get other professional advice and find out if the information is filed with the Securities Commission?



Are claims about the investment realistic?

Use common sense and professional opinions, remember what they say about things that seem to good to be true.



Do you understand the risks?

There is risk in any investment. Make sure you understand them and can live with the worst case scenario coming true.



Can you sell when you want?

If there limits on when and how you can sell think twice.



What happens if you have to sell early?

Find out if there are any restrictions or penalties if you sell the investment.



Are you putting all your eggs in one basket?

Smart investors have a balanced portfolio. The failure of one investment should not be able to wipe out all the gains of the other investments.
This is your money that you worked hard for, work just as hard to protect it. Would you hand your money to a stranger on the street. Don't hand it to one on Wall Street. Information is your best protection. Get it.





Site copyright© 2002-2023, Surf-in-the-Spirit. All rights reserved.