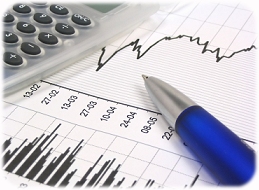 You have to know why you are investing and what you want to achieve from that investment before you can choose the investment right for you. Be ready, because the first three questions that a good financial adviser will ask to assess your overall financial situation and an investment strategy are What are your investment goals? How much are you comfortable in investing? What is your acceptable level of risk?

If it is only for short-term goals like saving for a down payment on a house, stick to Savings Bonds, Certificates of Deposit (CD) or perhaps a money market mutual fund. For investment income to supplement your other income, bonds and preferred stock are your best bets. If your goal is long-term growth for your children's education or your retirement, common shares and equity mutual funds are the usually recommended investment. To minimize taxes, municipal bonds are tax free and Individual Retirement Accounts (IRAs) offer deferred taxes on earnings until you withdraw them. However, IRAs are not always the tax break they seem. In some instances paying capital gains taxes on an investment may be lower than the ordinary taxes paid on an IRA.

Before you decide how much to invest, take a quick look and see if the money can be better used elsewhere. What are the interest rates you are paying on your personal loans and mortgage. If they are the same or higher than the average stock, bond or CD you plan to invest in then pay down the loan instead. It's tax free and in the future it frees up more of your income. Are you and your assets adequately protected (I.E. life, disability, property and liability insurance)? Most of us do not update our insurance coverage to keep up with inflation or the changing value of replacement. When deciding how much to invest, don't leave yourself short. Make sure part of the investment is in a regular savings account so that it can be drawn on in an emergency without penalty.

Different investments have different levels of risk. The higher the potential gain the higher the risk. Treasury funds have the lowest risk and common shares the most. Don't even think about junk bonds or speculative stocks. The high risk end of investing isn't much better for the small investor than a casino. Decide how much risk you are comfortable with, a conservative investor concerned about safety and stability, an aggressive investor prepared to take higher risks for the possibility of high returns, or a moderate risk taker.

One more thing to do before you reach for the phone and contact a broker. You now know your level of risk, your goals, and how much you have to invest, but are you familiar with investing. Don't depend on a broker to have your best interests in mind. It's the very rare broker or even adviser that is more interested in you than the commission they will receive for selling you stock. Read performance statistics of stock you may be interested in and look into the different kinds of funds available (almost limitless). Get to know the language. Ask people you know have invested questions about their experiences and their dealings with different advisers and brokers in your area.





Site copyright© 2002-2023, Surf-in-the-Spirit. All rights reserved.