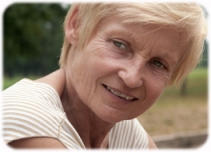 For many older Americans, the retirement pension that they thought was great back when they first began working is not turning out to be so great. Senior citizens, living on a fixed income, can find that they can't make ends meeteach month. For others, living day to day is doable, but a major but necessary expense is all but impossible. An option to supplement income or to pay for a large expense being used by many senior citizens is the "reverse mortgage." A reverse mortgage allows older consumers to convert the equity in their homes to cash while without losing their home.

With a traditional mortgage, you borrow money and make monthly payments to the lender. With a reverse mortgage, based on the equity you have in your home, you receive money from the lender and generally do not have to repay it for as long as you remain living in your home. This allows you to use the equity in your home for major expenses or for daily needs. The lender retains rights to the equity in your home. The proceeds of the loan are tax-free and there are no minimum income requirements.

There are two major reverse mortgage loan types provided by the Fannie Mae (Federal National Mortgage Association) are the HECM and Home Keeper. These loans assure the borrower that he or she will never owe more than the loan balance or the value of the property, whichever is less, and no assets other than the home must be used to repay the debt

There are eligibility rules to obtain a reverse mortgage:

All persons listed on the deed must be at least 62 years old.
At least one person listed on the deed must live in the house most of the year.
Eligible Homes: Single family, one-unit dwelling. Two-to-four unit, owner-occupied dwelling. Some condominiums, planned unit developments or manufactured homes.
The amount you can borrow depends on your age, the equity in your home, the value of your home, and the interest rate. If it's an HECM, federal law limits the maximum amount that can be paid out.

A reverse mortgage can be an excellent financial planning tool that enables seniors to stay in their home while maintaining or improving their standard of living.





Site copyright© 2002-2023, Surf-in-the-Spirit. All rights reserved.