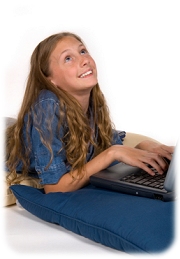 What Should You Do If You Suspect Your Child Is Communicating With A Sexual Predator On-line?
Consider talking openly with your child about your suspicions. Tell them about the dangers of computer-sex offenders.


Review what is on your child's computer. If you don't know how, ask a friend, coworker, relative, or other knowledgeable person. Pornography or any kind of sexual communication can be a warning sign.


Use the Caller ID service to determine who is calling your child. Most telephone companies that offer Caller ID also offer a service that allows you to block your number from appearing on someone else's Caller ID. Telephone companies also offer an additional service feature that rejects incoming calls that you block. This rejection feature prevents computer-sex offenders or anyone else from calling your home anonymously.


Devices can be purchased that show telephone numbers that have been dialed from your home phone. Additionally, the last number called from your home phone can be retrieved provided that the telephone is equipped with a redial feature. You will also need a telephone pager to complete this retrieval.


This is done using a numeric-display pager and another phone that is on the same line as the first phone with the redial feature. Using the two phones and the pager, a call is placed from the second phone to the pager. When the paging terminal beeps for you to enter a telephone number, you press the redial button on the first (or suspect) phone. The last number called from that phone will then be displayed on the pager.


Monitor your child's access to all types of live electronic communications (i.e., chat rooms, instant messages, Internet Relay Chat, etc.), and monitor your child's e-mail. Computer-sex offenders almost always meet potential victims via chat rooms. After meeting a child on-line, they will continue to communicate electronically often via e-mail.
Should any of the following situations arise in your household, via the Internet or on-line service, you should immediately contact your local or state law enforcement agency, the FBI, and the National Center for Missing and Exploited Children:
Your child or anyone in the household has received child pornography;


Your child has been sexually solicited by someone who knows that your child is under 18 years of age;


Your child has received sexually explicit images from someone that knows your child is under the age of 18.
If one of these scenarios occurs, keep the computer turned off in order to preserve any evidence for future law enforcement use. Unless directed to do so by the law enforcement agency, you should not attempt to copy any of the images and/or text found on the computer.

Information used in this article courtesy of the U.S. FBI



Site copyright© 2002-2023, Surf-in-the-Spirit. All rights reserved.