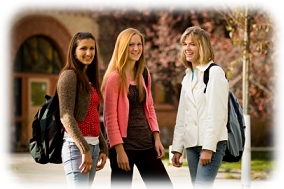 Figure out who you want to be friends with and why you like these people.


Get involved with after school activities such as sports, religious groups, or other things that interest you.


Introduce yourself and remember names.


Work on good conversation skills so that you get better at both listening and talking.


Be sensitive to other people.


Take compliments politely without seeming full of yourself. Give compliments to others in a sincere way.


Take your time making friends.


Be willing to risk rejections. It's possible that someone may not be open to making new friends. It's still important to take the chance.


Be positive and upbeat.


Give parties to spend time with both new and old friends.




Site copyright© 2002-2023, Surf-in-the-Spirit. All rights reserved.