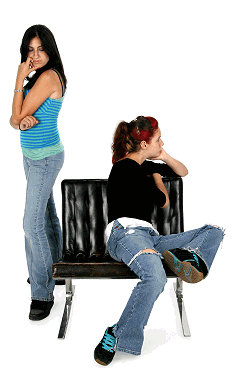 People tease one another, spread rumors, and pick fights to be mean. Why? For most people, bullying is a way to feel better about themselves, feel important, and control other people. People also think they will be popular if they make fun of others and spread gossip. What they don't know is that bullying is not cool! People bully:
To get attention


To get what they want


To gain respect


To become more popular


To feel better about themselves


To punish people they are jealous of


Because they think it's fun to hurt others' feelings


Because others are doing it


Information from GirlsHealth.gov




Site copyright© 2002-2023, Surf-in-the-Spirit. All rights reserved.