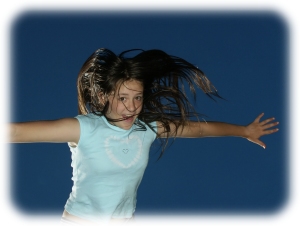 Exercise is an important part of a lifetime of good health! There are many ways it can help you, both today and in the future.

Exercise can:
Help stop you from getting certain diseases in the future, such as heart disease and type 2 diabetes


Help you avoid obesity (Obesity puts you at risk of health problems today and in the future)


Build muscles and make you stronger


Boost your energy level and mood


Make it easier to handle stress


Help you to feel better about yourself


Improve your flexibility so that you can move with ease


Strengthen bones
Most people can benefit from exercise. In fact, making physical activity a regular part of your life early on is one of the most important things you can do to improve your health. If you have an injury or think there is a health reason why you may not be able to exercise safely, talk with your doctor before starting a new exercise program or sport. You should also talk with a doctor first if you have:
High blood pressure


Heart trouble


Dizzy spells


Extreme breathlessness after physical activity


Arthritis or bone problems


Severe muscle, ligament or tendon problems


Feel tired most of the time
Get Moving!
The more time you spend in front of the television or playing video games, the less time you have to be active. Not being active is called sedentary (say: sed-un-tair-ee). Leading a sedentary lifestyle can cause weight gain and even obesity (dangerously high weight), which can lead to type 2 diabetes, high cholesterol levels, and high blood pressure. These three health issues can hurt your heart and make it easier for you to get certain diseases. Make physical activity a regular part of your life. It can help you protect your health!

Information from GirlsHealth.gov




Site copyright© 2002-2023, Surf-in-the-Spirit. All rights reserved.